Northbrook Krav Maga Classes
Learn Self Defense and Get In Amazing Shape! September Specials! Krav Maga Classes
Krav Maga in Northbrook is the best way to whip yourself into great shape, while also providing you with vital self-defense techniques and tactics. At Alpha Krav Maga Compound, we guarantee to provide you with a new and exciting workout you will love, that will also give you quick and lasting results. So, forget your old boring workout routine, and join our Krav Maga class; you'll actually enjoy working out again!
Krav Maga is the official self defense and fighting system of the Israeli Defense Forces and US Law Enforcement Agencies. Krav Maga emphasizes easy-to-learn techniques which are battle tested in real, life threatening confrontations. And the best part? Anyone can learn the moves and tactics of Krav Maga. Whether you are an Martial Art expert or have never stepped foot in a gym before, Krav Maga in Northbrook has something for everyone. All fitness levels and ages are welcome and encouraged to enroll.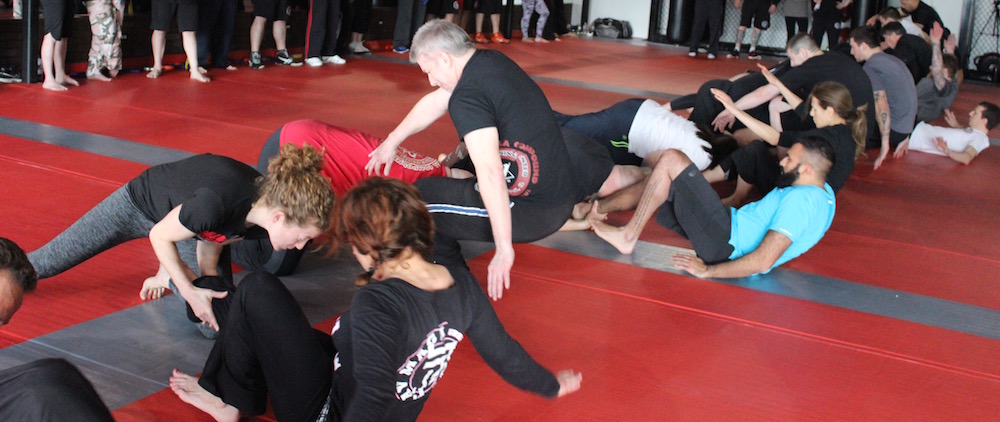 Get in Amazing Shape & Go Home Safe
We guarantee you will leave our gym not only looking great, but feeling great as well! Our highly trained and dedicated instructors want to see you succeed on and off the mat; and will do anything to see that through. We are a tight-knit community who keeps each other accountable and motivated from the start. We promise to keep you on track to not only meet your fitness goals, but exceed them.
The benefits of Krav Maga are endless! Check out all the added benefits and features your body will reap:
Weight loss
You will learn self-defense moves that would could save your life
Increase in the confidence of your own abilities
Improved focus and attention span
And so much more!
Sign Up Today!
To learn more about Krav Maga in Northbrook, please fill our the form on the right side of this page. We look forward to hearing from you soon!